The creation of the urban island or modular park started from the very beginning of our activity. One of the first and main tasks around which we connected and created the urban festival is the quality of public spaces in the city of Rostov-on-Don.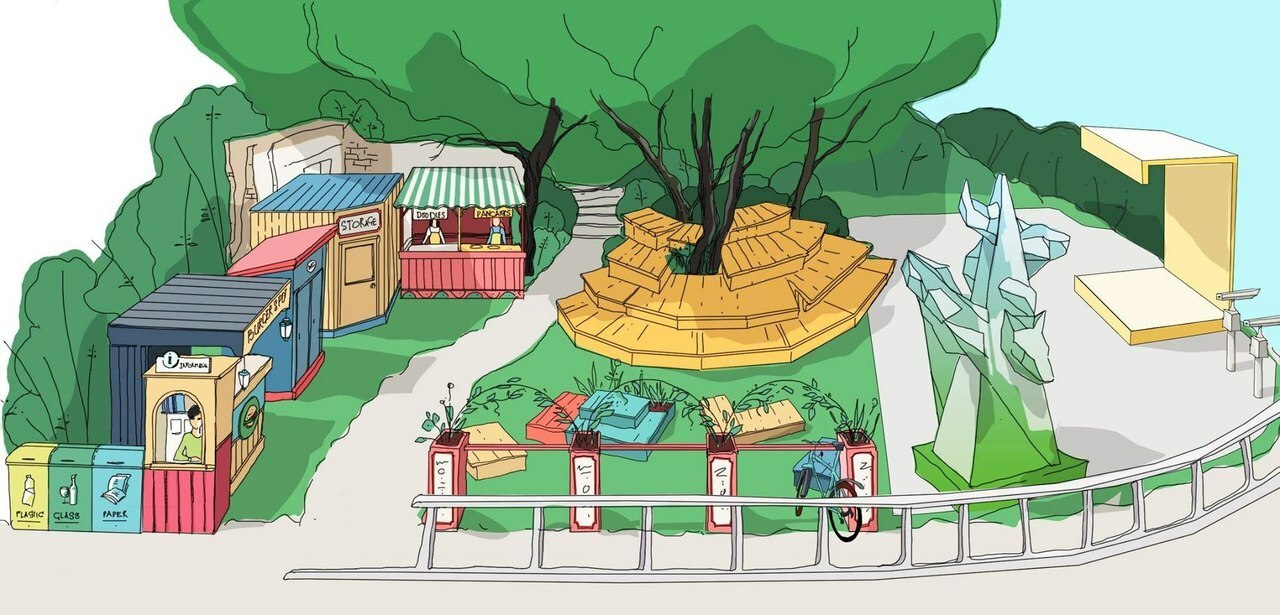 From the very beginning, the activity "Everyone to the Park" solved the problem of spending time in public places, in parks. A year later, at the second urban festival, we already equipped ourselves with a new small park completely on our own, with active inhabitants and volunteers. It was a temporary park in a vacant lot, on the site of a previously demolished building.
It was the concept of filling such small wastelands in the city center with micro parks that formed the basis for creating the micro park module. It was a long process of joint research and subsequent joint design with active citizens.
Our team is proud that dense and continuous work with active citizens fell into the development of a modular micro park. The slogan of our organization – the city – is people. And each project for us is a contribution to people. We work with the city, a number of projects are implemented, and numbers are not, but people who participated in our activities are our pride. Because from the very beginning we united people and this is one of our super tasks, the unification of society, people.
The micro park was installed on the territory of the "Park of the Revolution" in Rostov-on-Don in 2015.